Transforming personal passions
Sculptures customization based on your passion, project, emotion, profession, activity, feeling, memory or object that you want to turn into a sculpture. Tell us your idea by sending us an email and we will make a sketch and a budget. Once approved, the original and unique sculpture is made and sent with the signed certificate of authenticity. The materials used are iron rod in oxide or color lacquered and wooden base, marble, slate, stone,, or corten steel..
You can see examples made in the Collections section Collections or download the portfolio in the Contact section of the menu Contact .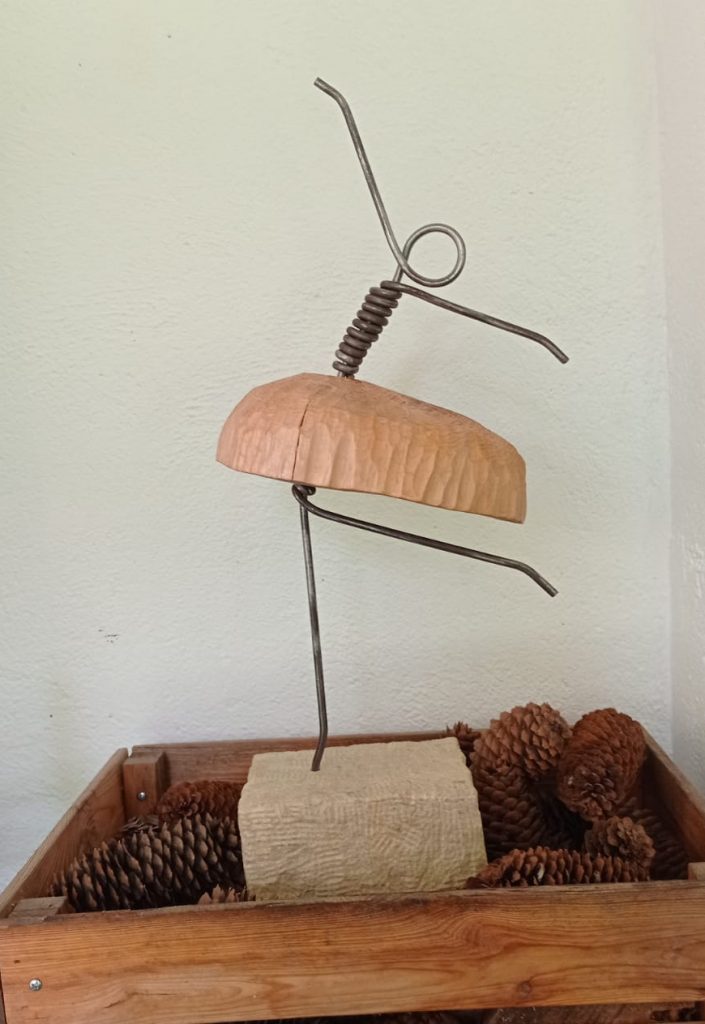 Pablo Alberti, Madrid 1962, with a long artistic tradition, began his work in sculpture in a self-taught way, initially modeling refractory, terracotta, stone and metallic materials with the support and teachings of other artists such as Gonzalo Mendizabal, Jose Luis Fernandez, Benedicto Riesco, Ana Esmeralda Fernandez and especially the sculptors Miguel Angel. Lopez Calleja and Eduardo Mazariegos.
The partially portrayed human figures, the play of light and shadow, the striking gestures, the feelings and the senses, form the basis of a formula to suggest figures that look at us and make us think. The three-dimensional drawing runs through the iron figures in space, creating thematic collections related to dance, Olympic disciplines and personal sensations turned into passion.