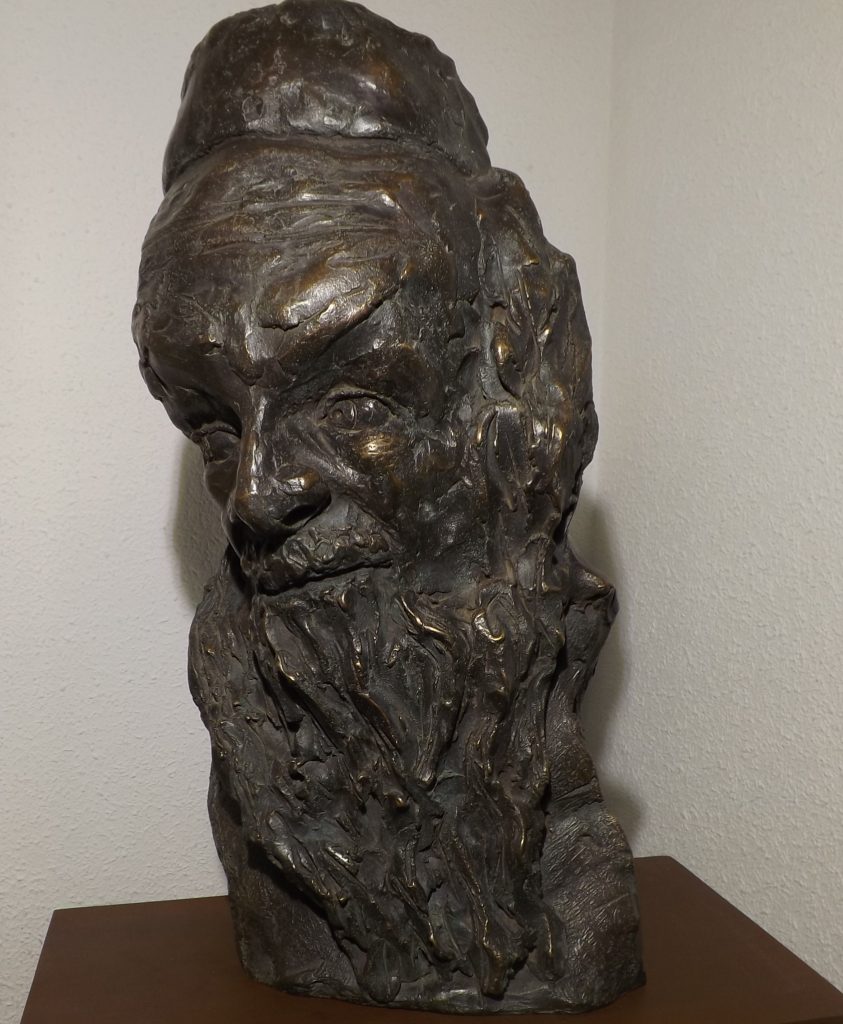 Trace of the gaze
Bronze sculpture patinas in green and brown with copper and iron nitrate.
Measures: 42x35x20 cm.
Price : 3.000€
(with corten steel base €3,500)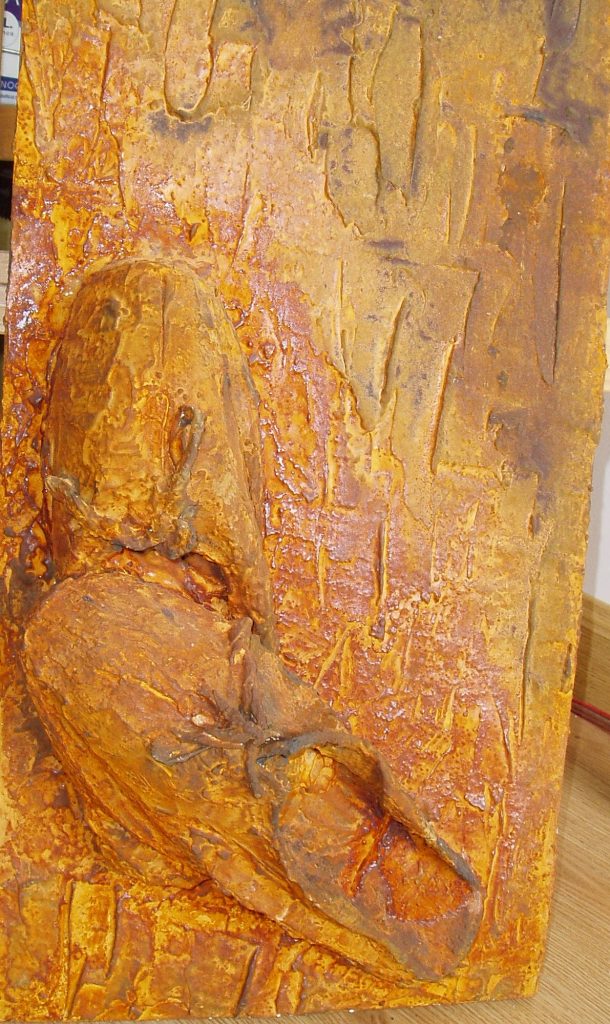 Iron espadrille
Sculpture in iron oxide on a wooden board.
Measures: 53x25x10 cm.
Price : 1.300€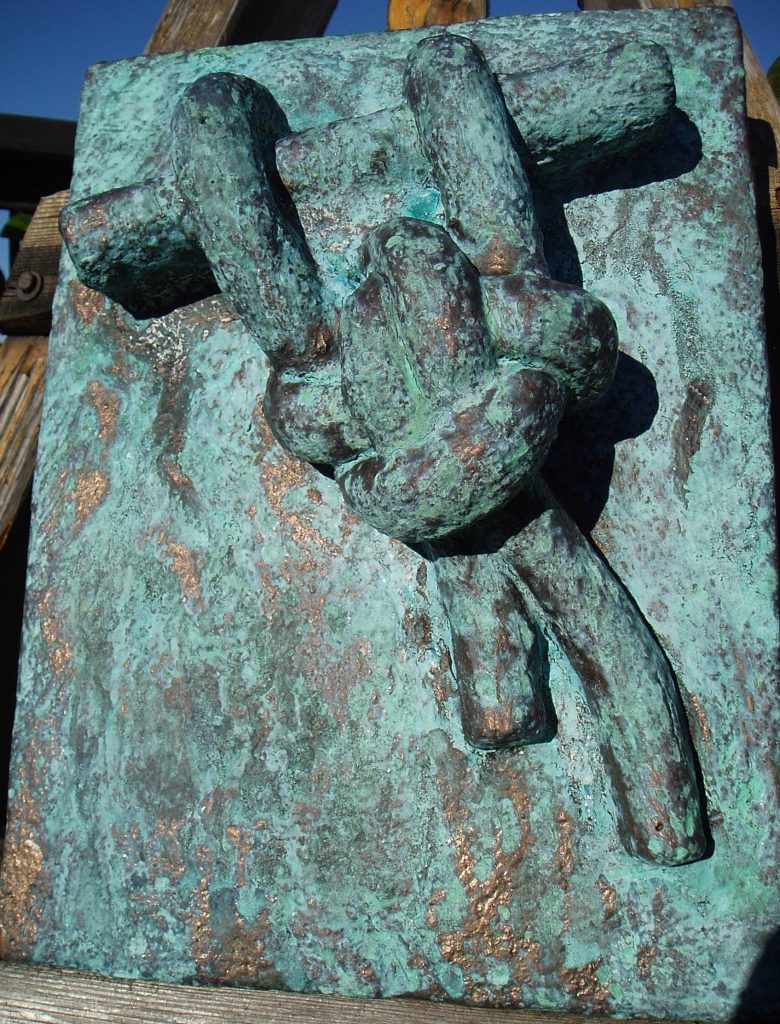 Bowline knot
Bronze patinated stone sculpture.
Measures: 20x15x60 cm.
Price : 550€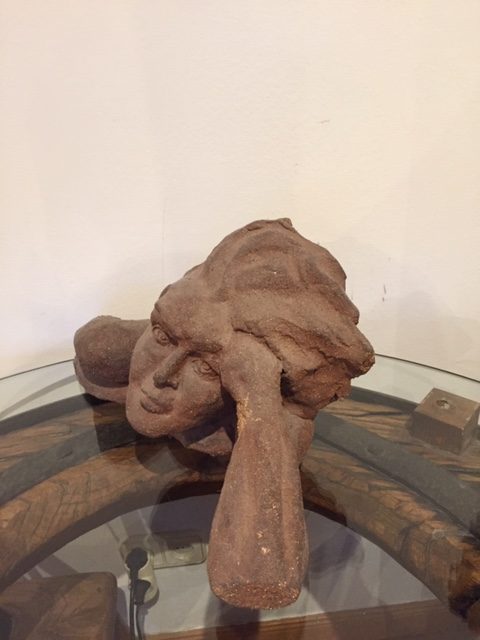 Lookingatthesea
Clay figure sculpture
Measures: 40x25x20 cm.
Private collection